0
items in
cart
Latest News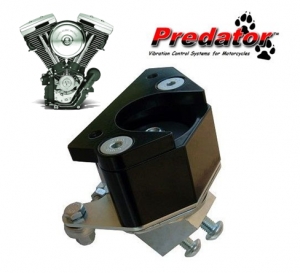 New front Motor mount for the Evolution engined Dyna
Fri 23 May 2014
Predator VCS introduce the worlds first uprated front motor mount for the Evolution engine Dyna. Designed and developed specifically for the "Evo" engine version of the Dyna it combines an uprated insulator element with a built in stabiliser link. For improved vibration isolation performance and improved handling.
---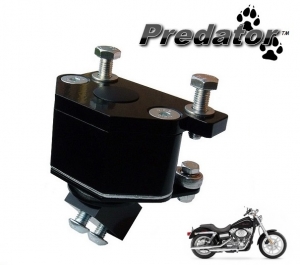 Introducing the new "Predator" front engine mount for the Harley Davidson Dyna Glide
Mon 03 February 2014
The Harley Davidson Dyna Glide models built between 1991 and 2014 have been renowned for having problems with the front engine mount. As engine displacement has increased and tyres have become better this has put more load on the engine mounting system on the bike. Also stability issues have been attributed to the design of the engine mount system which has led to many awkward looking add on parts being developed for the aftermarket. This is the first ever ground up redesign of the engine mount system to improve performace and durability. Vibra-Technics have developed this unique engine mount solution for the Twin Cam Dynas.
---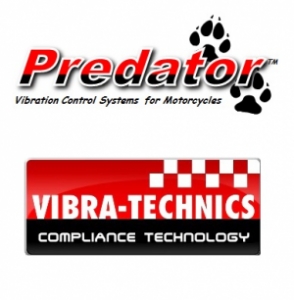 World leader in powertrain mounting systems launches new motorcycle brand
Mon 03 February 2014
The world's leading manufacturer of motorsport engine and suspension mounting systems announces the launch of its new motorcycle products brand.
Starting with the Harley Davidson Dyna glide, Vibra-Technics Automotive Limited are introducing a range of products specifically aimed at improving the ride and handling of large motorcycles. These will be marketed under the brand Predator Vibration Control Systems™
---
---